Gloves

Cat. No. BP-100S/M/L
Description
An economical option with the full benefits of nitrile, this version comes in a thinner format which fits and feels like latex. Nitrile is resistant to a wide range of chemicals, and offers excellent tear strength and puncture resistance. Textured fingertips provide good grip in wet or dry applications. Latex free, ergonomic design for reduced hand fatigue.

Pack Size:- 100/pk, 10pk/Case



Cat. No BP-101S/M/L
Description
Nitrile, synthetic rubber construction eliminates the possibility of latex oriented allergic reactions Long, 9.5" ambidextrous design. Get a good grip and an excellent fit.Textured fingertips allow you to work with ease and confidence. Easy-to-don beaded cuffs provide greater strength and durability Non-sterile for medical use.

Pack Size:- 100/pk, 10pk/Case



Cat. No. BP-102S/M/L
Description
The feel and fit of all-natural rubber latex in a powder free alternative. Featuring low protein content, leaving your hands soft and comfortable. Ergonomic design for reduced hand fatigue and stiffness. Easily donned and removed. Fully textured surface allowing for superior grip control, tactile sensitivity and manual dexterity. Natural rubber latex for superior protection.

Pack Size:- 100/pk, 10pk/Case




Cat. No BP-103S/M/L
Description
Cryo-Gloves are multi layer insulated gloves designed to provide protection to the hands and arms from the hazard encountered when working with ultra cold. They are light weight, flexible, durable, clean, allow for to excellent dexterity,are very comfortable wear for extended periods and are extremely warm.

Pack Size:- 1 Pair



Cat. No BP-104
Description
Para-aramid based fabric is a remarkable fibber that provides strength to protect under extreme conditions. These gloves are substitute for asbestos gloves and most suitable for handling high temperature items. Gloves provide excellent hand protection without sacrificing manual dexterity or comfort and offering exceptional resistance to cut, slash and eat. Gloves made of fabric do not burn and will not melt and is most suitable substitute of asbestos gloves. Gloves are most suitable against open flame and hot metal splashes and can withstand temperature up to 350oC and with heavy wollen insulation up to 550ºC.

Pack Size:- 1 Pair


Parafilm
Cat. No BP-105S/M
Description
We are among the distinguished names in the industry, engaged in offering Parafilm Tape to our valuable customers. The offered parafilms tape are manufactured as per the prevailing industry standards and are known for their moisture holding capacity. These parafilms are precise in terms of dimensions and are made available at competitive prices

Pack Size:- 1/PK
Film Width:- 50 mm (2-inch), 100 mm (4-inch)
Roll Length:- 75 m, 38 m
W x H x D :- 135 x 58 x 132mm, 132 x 135 x 112 mm


Sealing Film

Cat. No BP-106
Description
The Sealing Film was developed with the assistance of a major cycler manufacturer for PCR applications. Not only does it offer low-auto fluorescence but it will prevent vapor loss and is thermostable and functional from -70oC to +95oC. Certified RNAse, DNAse and DNA-free. DMSO resistant. This transparent sealing tape consists of a 2.0 mil polyolefin film coated on one side with a pressuresensitive acrylate adhesive which does not interfere with cycle reactions.

Pack Size:- 1/PK


Bag

Autoclave Bag
Cat. No BP-107S/M/L
Description
Allow for repeated autoclaving.Strong side seams for security holding items.Thickness: 2.0 mil thick polypropylene. Temperature: 121 °C (250 °F).

Pack Size:- 500/PK
Cat. No BP-108S/M/L
Description
A range of biohazard collection bag printed with biohazard warning symbol.

Pack Size:- 500/PK
Protective Eyewear

Cat. No BP-109
Description
These products are intended for protection against high speed particles at low energy (F) at extreme temperature conditions, -5oC and +55oC (T) in accordance with EN166:2001. They also protect against UV radiation in accordance with EN170:2002.

• This protective eyewear has been shown to meet the basic safety requirements under Article 10 of the european Community Directive89/686/EEC and is thus CE marked.
• These products have been examined at the design stage by INSPEC International Ltd., 56 Leslie Hough way, Salford, Greater Manchester, M6 6AJ, United Kingdom (Notified Body number 0194).
• These products are tested and CE approved against EN166:2001.

Pack Size:- 1/PK


Tips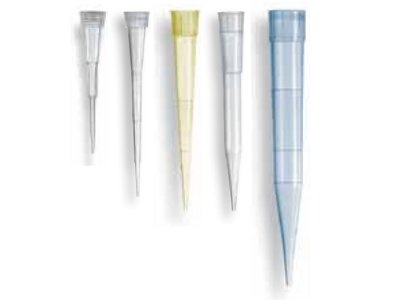 Cat. No BP-110-10/200/1000,10ul/200ul/1000ul
Description
We produce and supply a faultless quality scope of Micro Pipette Tips. This item is predominantly utilized as a part of different clinic and in addition in therapeutic segments. Our master fashioners fabricate this item by utilizing quality endorsed crude material and bleeding edge innovation. Aside from this, it is outlined in assortment of sizes, shapes and measurements in agreement to the requests of the customers.

Highlights
: • Micro Tips are likewise accessible in confirmed DNAse, RNase, Pyrogen free clump.
• Designed for use in a wide assortment of pipetting applications and all around perfect with various sorts of pipettes.
• The hole is definitely focused for directional exactness.
• Prefect water/air proof hold on pipette for exact pipetting.
• Clean and the hydrophobic surface guarantees low maintenance, expanded exactness and reproducibility.
• Bulk Micro Tips are offered in resealable zip bolt pack keeping the item free of sullying and tidy.
• Micro Tips can be physically gathered in emptyboxes.
• polyethylene sacks are recyclable.
• Optical clarity and straightforwardness for clear representation in sub-atomic science work.
• Ultra Point Tip opening makes the tip more appropriate for atomic science and exact applications.
• Can be autoclaved.
Pack Size:- 1/PK


Filter Tips
Cat. No BP-111S-10/200ul/1000ul
Description
Filter tips are especially suited for working with PCR. Filter tips areproduced from High quality colour Less granules. of Virgin ploypropyleneto minimize liquid retention ensure most accurate and consistent result.The hydrophobic filter maximize tip performance and prevents particles to reach pipettor. (96/Rack).
Pack Size:- 20 Rack/Pack


Micro Centrifuge Tube

Cat. No BP-112-0.2ml,0.5ml,1.5ml,2ml
Description
• Made of thin wall polypropylene and designed for precise fit in heat blocks to optimize heat transfer
• Nonsterile and certified DNase- and RNase-free.
• Autoclavable at 121°C and will withstand centrifugation to 10,000 x g .


Material
polypropylene cap flat
polypropylene
Description
Autoclavable
sterility
non-sterile
feature
RNase and DNase free, autoclavable at 121 °C, Bottom style: conical
packaging
pk of 1000 tubes
size
0.2 mL
color
clear
suitability
suitable for (PCR applications)
Centrifuge Tubes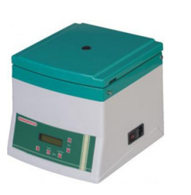 Cat. No BP-113-15ml/50ml, 15ms/50ms
Description
Standard quality Centrifuge tubes are made from highquality polypropylene assures good transparency and chemical resistibility. The bold white color graduations and writing areas are clear and are chloroform resistant. Thse tubes are leak proof and can be autoclaved to 121 °C /Freezable to -80 °C.

Product:- 15 ml or 50ml Non Sterile, 15 ml or 50ml Sterilized.
Pack Size:- 1000/pk,500/pk


Boxes

Pipette Tips Box
Cat. No BP-114-10ul/200ul/1000ul
Description
Empty Micro Tip boxes contains 96 tip holes, spaced uniformly so they can be used with a multi-channel micropipette. Includes a transparent top cover. Autoclavable.


| | |
| --- | --- |
| Material | colourless polypropylene tip |
| Sterility | non-sterile |
| Feature | RNase and DNase free, endotoxin free |
| Packaging | pack of 4 |
| Volume | 0.5-10 μL,200-1000ul |
| color | clear |
| suitability | suitable for (PCR applications) |
Pasteur Pipettes
Cat. No BP-115-01ml/03ml,01ms/03ms
Description
Backed by vast expertise in this domain we have made a name in the market offering superior range of Pasture Pipettes. Widely used in labs and hospitals for sample and fluid transfer they are fabricated using medical grade materials and advanced techniques and are quality compliant. They are sourced from trusted vendors in the market and we offer a hassle free range at attractive market prices.

Features:
• Light weight and easy to use.
• Sturdy design.
• Optimum performance.
• High efficiency.
• Accurate dimensions.
• Long usage life.

Sizes:1ml & 3ml
Pack Size:- 500/Box,100/Box